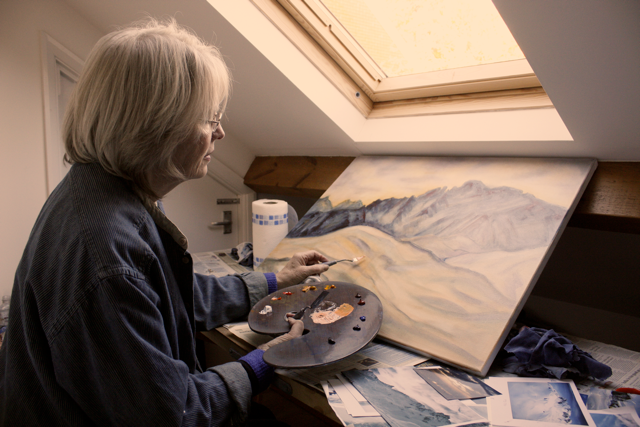 Andrea was born in Devon and progressed to teachers' college in London where Art was her main subject.
She lived in Australia for several years where she was influenced by the light and landscape.Her background has given her a very strong and confident command of colour and form which she expresses using a palette knife.
On retiring from teaching Andrea returned to her first love of painting and has participated in many exhibitions including an international one in France.She was also inspired by the natural beauty, grandeur and element of mystery in the mountains of Courchevel which led to a three month solo exhibition in Courchevel and La Tania in the French Alps.
She participates regularly in a workshop with other like minded artists and last year they won an exhibition by public vote to exhibit for a month at The Royal Albert Memorial Museum & Art Gallery in Exeter.
At present she is exhibiting at The Gallery 22, North Street, Ashburton, Devon and will be participating in the Devon Open Studios in September 2017.